Read our Copyright Notice click here
For publication dates click here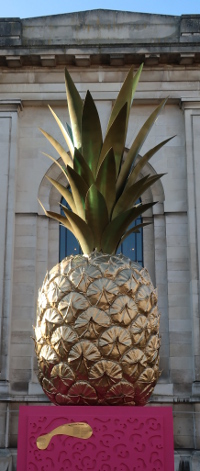 Cor the pineapple!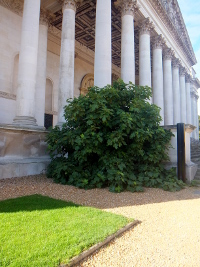 Fig tree before pruning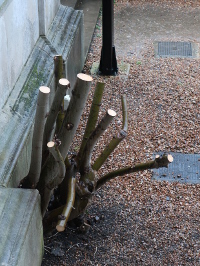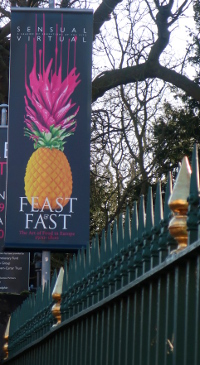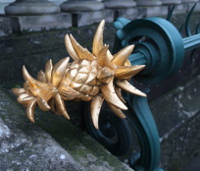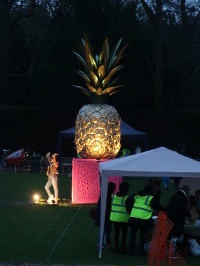 Pine Apple Rag?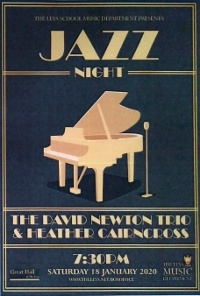 Two days ago I had just been listening to Mass in B Minor to test new speakers.
Then the elegant flyer for the jazz arrived.
Intrigued I searched online for Heather Cairncross and the first recording extracts I heard were from the Mass. So I had to go.
David Newton is an award winning jazz pianist who recently recorded a CD, At Last, with her and the other two were Chris Hill on bass and Sebastiaan de Krom on drums.
Her repertory included I'm Old Fashioned, Don't Get Around Much Anymore, I Could Have Danced All Night, What the World Needs Now, Happy Talk, Cry Me A River, Remind Me, Caravan and At Last.
Ours comprised Happy Birthday as it is her birthday. She is a natural performer who holds the stage well in one of the biggest auditoria in Cambridge, built in 2011-2012. As she said she has the best seat in the house; Newton enjoys himself as an accompanist and the other two produce virtuoso passages.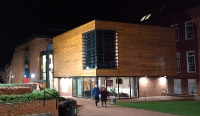 Entrance to hall
She is good at the anecdotes between songs and one hopes the CD sells like hot waffles.
*****



PINA FLAMENCA

Reviewed by ANDRE BEAUMONT


A visit to see the Feast & Fast exhibition at the Fitzwilliam Museum, Cambridge was followed by attending a jazz performance by the David Newton Trio and Heather Cairncross just down the road in the Great Hall of The Leys School. There was all the figurative pineapple you could want for your cocktail and plenty of Flemish art, too.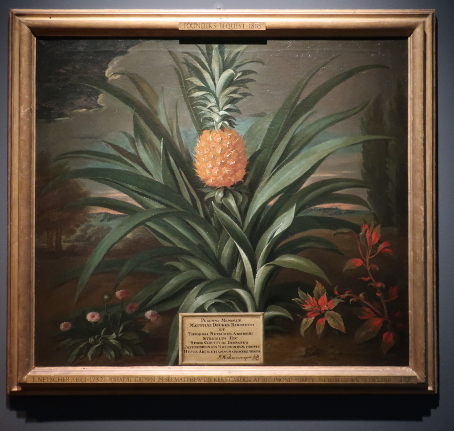 Theodore Netscher, Pineapple grown by Sir Matthew Decker - grandfather of the Fitzwilliam Museum's founder - the first person to grow the fruit in England, 1720, founder's collection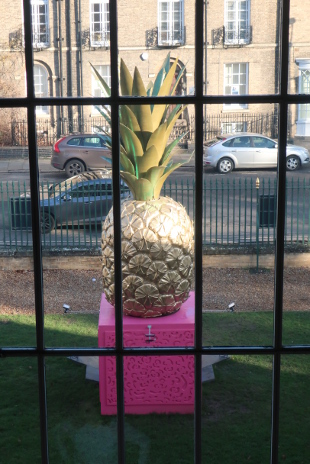 Bompas and Parr, Architectonic Pineapple
Pineapple finials adorn the railings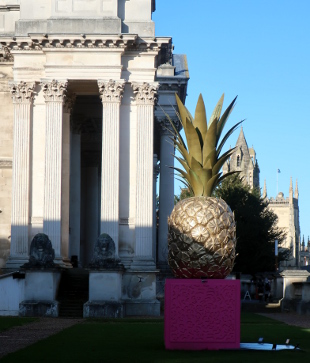 A self-seeded fig tree (obscured), now a well loved feature, grows behind the pineapple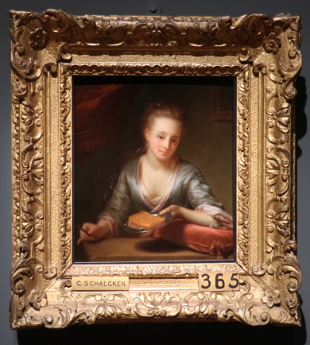 Godfried Schalken, A lady holding a silver plate with a waffle, c.1680 - 90, founder's bequest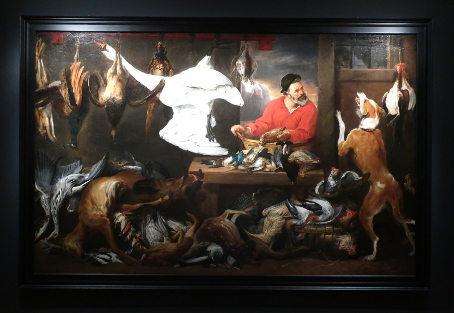 The Fowl Market, Workshop copy after Frans Snyders, Antwerp or Brussels, after 1621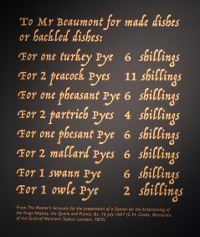 1607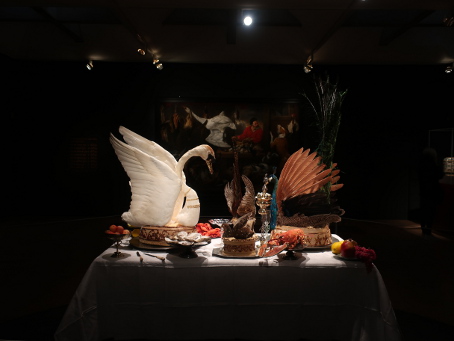 Baroque Feasting Table, 2019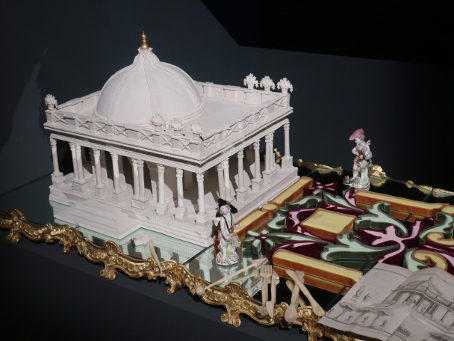 Ivan Day, A Georgian Confectioner's Workspace, 2019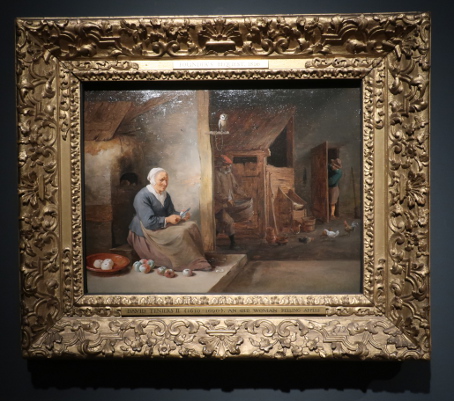 David Teniers the Younger, Interior with an Old Lady Peeling Apples, Antwerp or Brussels, 1640 - 1660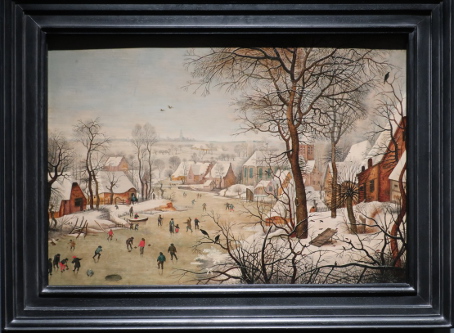 Pieter Brueghel the Younger, Winter Landscape with Bird Trap, Antwerp, 1626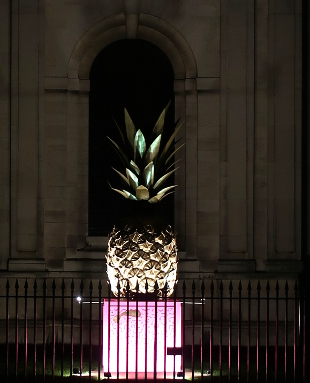 Pineapple on cocktail sticks