Read our Copyright Notice click here
For publication dates click here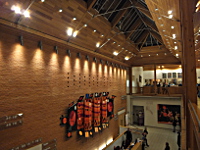 Foyer, The Apex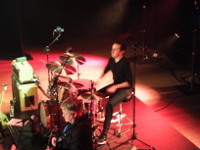 New drummer, Oliver Sears, recruited after seeing a YouTube video
---
Vintage Albert Lee [1] (video, from 11.35 minutes)
*****
I must say as someone who listens to Bach organ music to relax - it gives the brain a workout while leaving plenty of the remaining capacity, as meagre as it might be, to think of other things - I take at once to Albert Lee playing guitar.
Like very fine wine there is plenty going on but you cannot quite put it into words because, partly, there is no point - it is sensory, not summable in words.
With organ music a large number of pipes sound over a given timeframe and there are multiple reverberations off different parts of the building structure that displace in time when some sounds reach you. With Bach there is also repetition of series of notes as patterned variations.
With Albert Lee he is playing many more notes over a given timespan than most guitarists, the sound is clean with little distortion and he often uses an echo repeater technique that repeats a note after the next note has sounded.
As many have observed - unique.
---

October 2019

There is an interesting cameo of Albert Lee performing Country Boy in 1976 on new release Long Island Lullabies (tracks 3,4,7,9 and 11 are gems of self-publishing).



ALBERT LEE

Reviewed by ANDRE BEAUMONT


It's true when they say there's not a bad seat acoustically in the house at The Apex, Bury St Edmunds - an impressive municipal auditorium opened in 2010 - with the shape of the ceiling, the materials, the design of the balconies and the size of the auditorium all suggesting as much before you hear a note.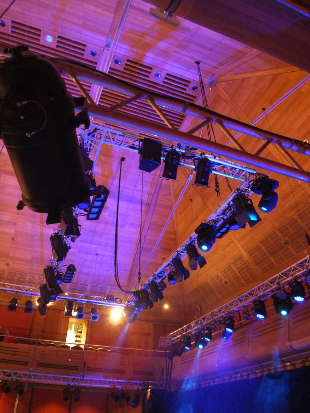 The ceiling above the stage

Albert Lee, well-known for playing with Eric Clapton, Emmylou Harris' Hot Band, the Everly Brothers and Hogan's Heroes was at The Apex for a second time, with his own band on 10 March 2017.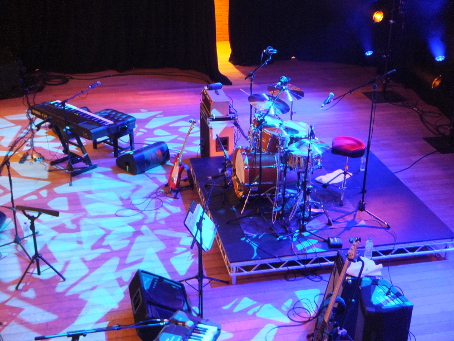 All ready to go ....

Before the interval the performance had a transport ring to it with Wheels, Runaway Train and Luxury Liner amongst the songs, with the latter two each affording long virtuoso guitar passages at the end, which many had probably come to hear from one of the best guitarists in the world.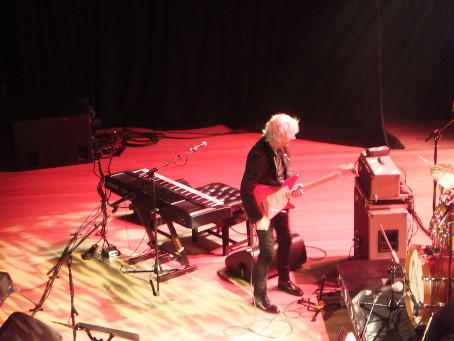 Albert Lee picks up his guitar for the first set

After the interval he recounted how he became an Everly Brother at Wembley before becoming their guitarist for 20-plus years.

He is reputed to be a good pianist, too, and there were songs with him at a keyboard including an interesting arrangement of Till I Gain Control Again and, in the encore, a Glen Campbell song of three years ago.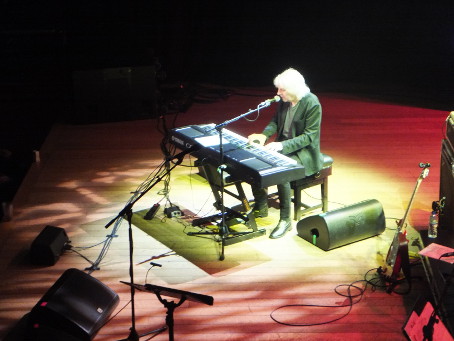 At the keyboard

Nonetheless, Albert Lee singing, and especially playing guitar, were to fore in an enjoyable concert. He lives in Malibu and has a couple dozen concerts to do in the current tour.