Read our Copyright Notice click here
For publication dates click here


---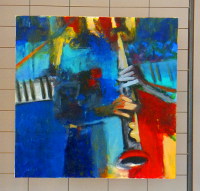 All that Jazz. Sidney Bechet. Acrylic on canvas, 2012. Music Instrument Collection exhibition by Ann Elizabeth Schlegel, July 2017, Juan-les-Pins.

(The Jazz à Juan festival was started in 1960 in hommage to Sidney Bechet so there has been a lot of jazz since.)


Paris In The Rain alternative version video



---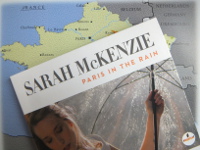 At the Pizza Express concert in London on 7 December 2017, I heard 3 new songs. For what it's worth I think she already is a star for the amount she is in demand around Europe but it only takes one song to take off for it to become more apparent.

31 March 2019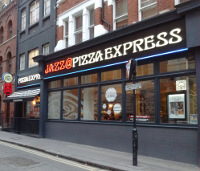 Little Girl Blue video

Closing rapidly on 3.5 million listens on Spotify for I'm Old Fashioned, a million for Paris In The Rain and half a million for Quoi, Quoi, Quoi she has made it in her own right.

*****

She performed from Paris In The Rain for the Australian ambassador when last in in Paris.



---


November 2019

Still able to become one of the voices of Paris [2] after the Notre Dame fire, the artist will be playing at the Salle Pleyel in Paris on 16 December.

I remember a little about how Paris in the Rain came about. Till the End of Time is the song she must sing Parisians. [Which she did].



---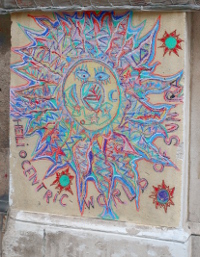 Sun will follow rain - graffiti art facing
Notre-Dame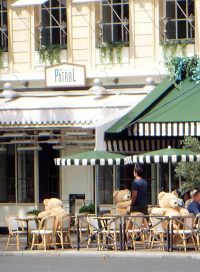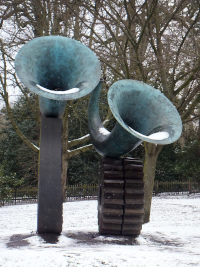 Paris in the Rain appears on the Ultimate Jazz Cafe Album and Chill Jazz Hits.

On Spotify Paris in the Rain has a million and a half listens and the ever popular I'm Old Fashioned seven million.

My True Love Is You has three million and I'm Old Fashioned is on the Jazz Vocal Standards playlist.










PARIS IN THE RAIN

Reviewed by ANDRE BEAUMONT


When I heard Sarah McKenzie recently at Ronnie Scott's it reminded me that she started off as a jazz pianist.

She was appearing on a double bill with Justin Kauflin, a visually impaired jazz pianist from Virginia.

Her piano playing is well shown in the title track of her new album, Paris In The Rain.

Since her last album, We Could Be Lovers, was issued a year and a half ago in Europe (earlier in Australia) she has been on extensive tour globally and this album reflects some of the influences on her in the first year.

She has got to like Paris, the design of Metro stations included.

Paris and France has been venue to some pretty good jazz, and France has some good jazz musicians, but it tends to verge towards being a little short on international name recognition.

So the arrival of Sarah McKenzie to the Impulse! label filled a gap on its jazz scene and circuit - she was something different; not French avant garde - and though she probably did not recognize it at first, and though not a French speaker, she was adopted as one of their own pretty quick.

Indeed, those in professional businesses would recognize her as having built up a practice in France, and the embryo of one elsewhere, as her live performances are in demand and there will be repeat business.

The economics of jazz do not sound promising but will Sarah McKenzie become a star? Probably. She has learnt by touring and, being single-minded, too, it can be an iterative process - like training a neural network to recognize road signs for driverless cars - past experience is built on until you are very good.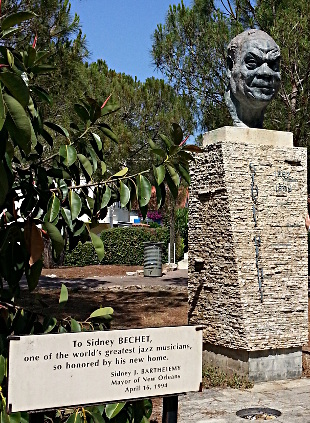 Sidney Bechet was one jazz musician who did move to France


One Jealous Moon, the earliest of her compositions has been re-recorded for this album.

I like this one because the lyrics, with the music matching, trigger a set of emotions in sequence but you are not quite sure how they combine and so it ends up being enigmatic - which works.

You could consider the album as having sub-groups of tracks, following the order in which they appear.

Tea for Two and Paris In the Rain are upbeat introductions.

Then five songs follow that are emotionally reflective, with a splash of the blues: One Jealous Moon, Little Girl Blue, I'm Old Fashioned, When In Rome and Triste.

Little Girl Blue showcases her piano playing, I'm Old Fashioned has a trumpet section that you do not get in the touring version [1] and When In Rome instrumentation. Triste is vocally one of the most interesting songs with the high notes supplemented by flute and nylon string guitar.

The next two songs are about vocals. Embraceable You is sung with a quiet guitar accompaniment and that is it. (I do think that when touring into small club spaces like Ronnie Scott's the band could take the shears to any bigger venue style amplification for a few songs as you are going to be heard anyway). In The Name of Love has vocal sounds that are not lyrics, which I like.

Then come Don't Be a Fool, Onwards and Upwards!, Day In, Day Out and Road Chops. Except for the penultimate one, these are her own compositions.

Day In, Day Out has tenor saxophone which you do not have touring.

Don't Be A Fool is quite a dramatic composition and shows the vocal and piano passages well and the vibes instrument.

Onwards and Upwards! speeds up the tempo and features trumpet and instrumental passages.

Road Chops is an interesting instrumental composition that runs along to conclude the album and is easy listening.

The album features a good range of instruments and the CD cover admirably lists all the artists and instruments and which tracks they are played on.