Read our Copyright Notice click here
For publication dates click here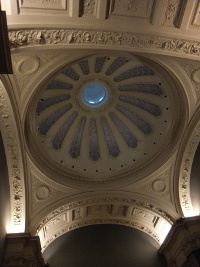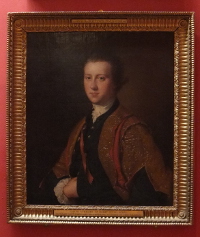 The founder, Richard, seventh viscount Fitzwilliam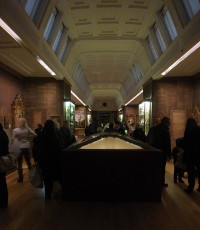 Later gallery toplighting by Sandy Wilson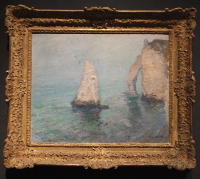 Claude Monet's The Roch Needle and Port d'Aval Etrétat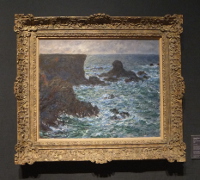 Claude Monet's Rocks at Port-Coton, the Lion Rock, Belle-Ile
There are lions and a portico to match any in Trafalgar Square and a better light show.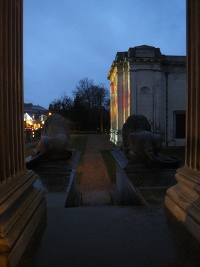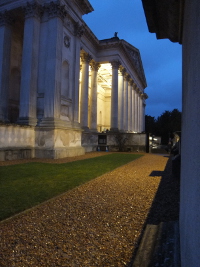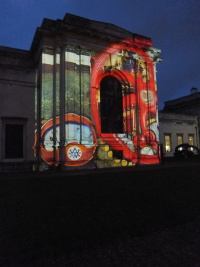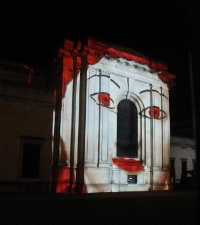 FITZWILLIAM MUSEUM IN THE TWILIGHT

Reviewed by ANDRE BEAUMONT


The Fitzwilliam Museum has some spectacular architectural spaces that must have been alluring before artificial light.

With the lights dimmed in some rooms you get a better feel, without so much display lighting distracting your gaze to the exhibits.

You get more shadows off the picture frames, as with Paul Cézanne's Undergrowth, but for a night or two a year I would live with that to get the feel of a Victorian institution and so experience with more immediacy how good the design was for a museum.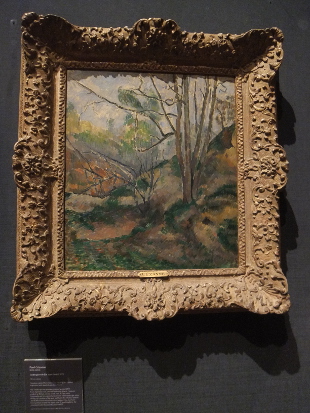 In the photograph below, the domed room beyond is minimally lit. It should be remembered that this was an institution toplit from above by natural light, which was only barely supplemented by artificial sources.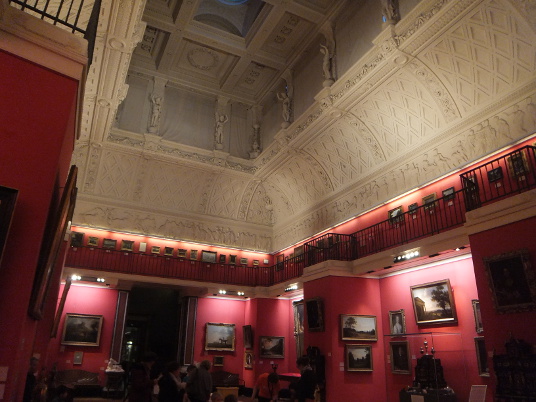 The museum was open for an exhibition in twilight so I made sure I was there before it was dark to better see it with light still coming through the domes.

There is renovation work going on in the main entrance hall, which is of an opulent design, so I am looking forward to seeing it completed. [1]

This 1668 painting of Antwerp Cathedral by Isaak van Nickelen is new to me. There is a lot more in the cathedral these days.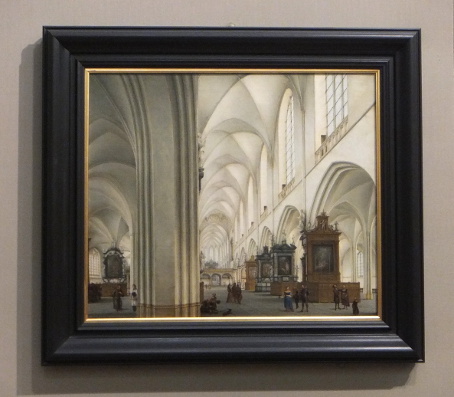 Gimcrack with John Pratt up on Newmarket Heath by George Stubbs is definitely not. There is a lot more on the heath these days as well. [2]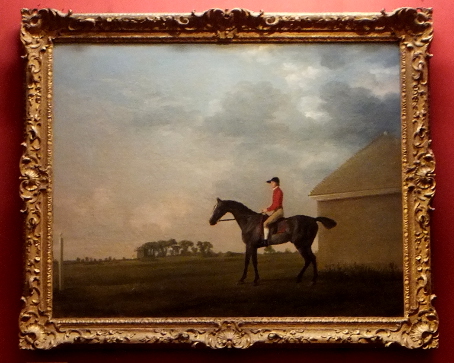 The light theme was very much on show in the classical department, devised with children in mind.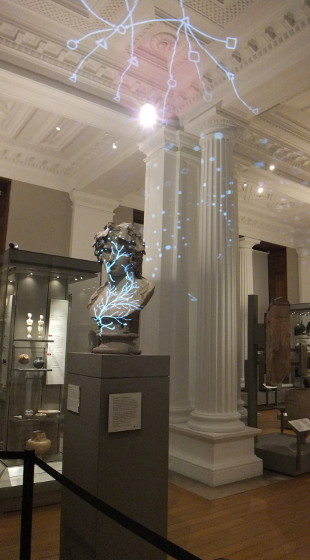 Who said you couldn't be struck by a bolt from the blue?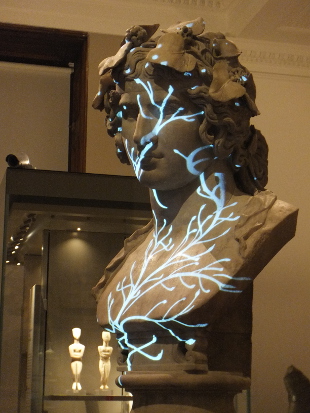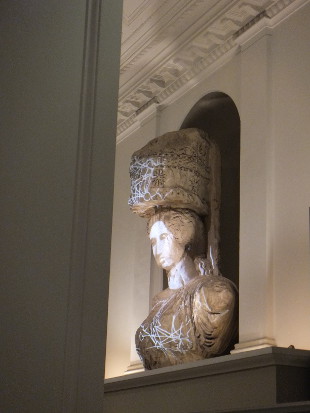 All watched over relatively benignly by emperor Marcus Aurelius.